Alohomora! It's time to unlock the door of the wizardry world and get lost in the middle of fantasy at Harry Potter Studios! Unleash your spell and feel the omnipotent ambience of the studio when you wander your favourite Harry Potter spots at the studio. 
What To Expect at Harry Potter Studios
If you're a fan, then you will probably enjoy the Harry Potter World London! Fill your heart with every surprise there is. And if not, then brace yourselves. Your Harry Potter studio tickets will surely not go to waste. 
First off, it's not a tour
Yep, you read that right. A tour means that an adventure is time-constraint. But that's not the case in Harry Potter Studios because you can explore every corner to your heart's content and get an immense experience from the food, rides, and shows!
Harry Potter World London is not in London
One of the misconceptions is that the studio is in London. Harry Potter World London attracts a lot of visitors but the Warner Bros. Harry Potter Set is based in Watford Junction.
Get Ready to Experience the Magic!
This is how you know that every penny spent on Harry Potter Studio tickets is worth it. A magical experience, indeed!
Muggle? Nah. You're a Wizard, Harry
From the muggle world to the world of magic. Be immersed in all things Slytherin! Celebration of Slytherin, ending on the 15th of September 2021 is a special feature where you'll be able to touch and feel the coldness of Slytherin House first-hand. To learn more about this, visit a Celebration of Slytherin. (https://www.wbstudiotour.co.uk/whats-on/a-celebration-of-slytherin/)
Don't feel like a witch yet? Fly the broomstick or combat Death Eaters! Master the Dark Arts this 24th of September 2021 as Harry Potter Studios opens the Dark Arts feature. Enter the Great Hall with floating pumpkins and test your wand combats in a live duel with Death Eaters!
Step Inside the Breathtaking Sets
This is always a Potterheads' first stop when they enter the Harry Potter Studio. The breathtaking sets will give you a Wingardium Leviosa, directly flying to all the Harry Potter sets!
Walk down The Great Hall and dine in with other witches and wizards! The very table where Ron, Hermione and Harry used to eat. And you don't wanna mispronounce The Diagon Alley! The famous set throughout the film series.  Take a stroll at The Forbidden Forest where the intense scene of Deathly Hallows happened. And visit the famous transportation of Hogwarts students, the Platform 9¾. 
There's also a bunch of props that you get to see so you can feel like a witch as you enter the Potion Classroom. Where 950 potion jars are displayed with animal bones, herbs and shrunken heads! And who isn't fascinated to see the memory of Professor Snape? The Memory Cabinet inside Professor Dumbledore's Office can also be visited. Just make sure you keep everything a secret!
And if the movie did not scare you enough, you can visit a real-life Aragog, Basilisk, Buckbeak and other creatures in the Creature Effects Studio.
Don't forget to take pictures and get your images moving!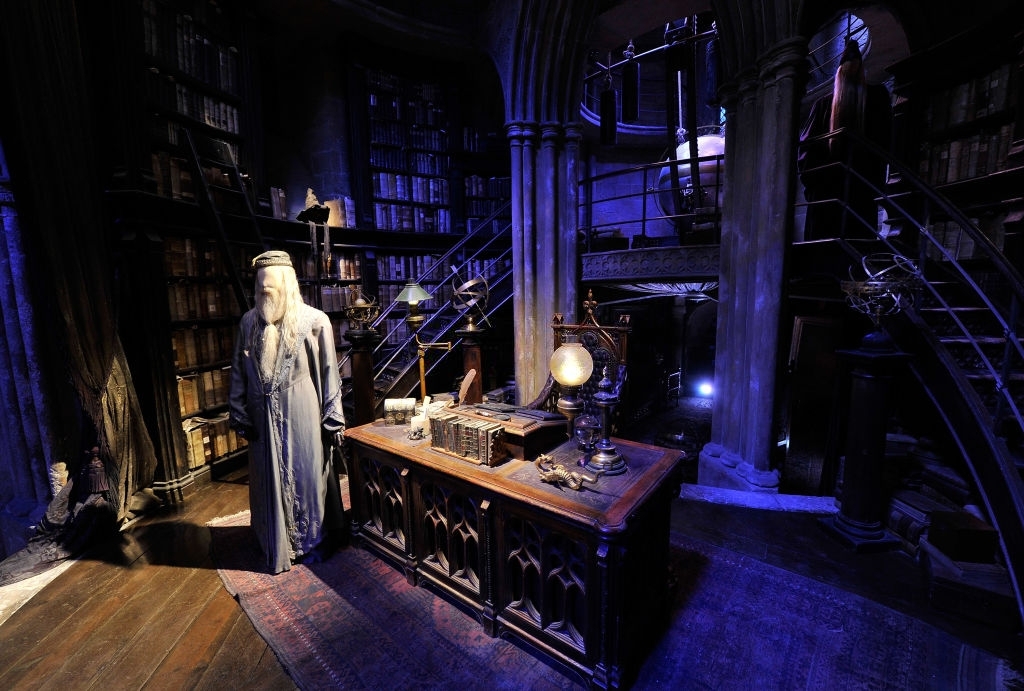 Take Your Wizardry Experience at Home!
If you have the chance to buy the souvenir guidebook, then it's quick and easy for you to pick up souvenirs. Harry Potter Studios offers a range of specially inspired Harry Potter clothing products, collectible items, food, and drinks (includes confectionery, chocolate frogs, butterbeer, etc.). Here's the Harry Potter Shop you need to visit before leaving the studio: The Forbidden Forest shop, The Railway Shop and The Studio Shop.
Don't Miss the Food
 After a long stroll at the massive studio, you can hang around at their cosy cafes. You can't be a wizard and not drink Butterbeer! Sample all the best and worst of Bertie Bott's Every Flavour Beans. 
Harry Potter Studios Tickets  and Transport
You can buy Harry Potter tickets direct from Harry Potter Studios online or over the counter always check before you go on the current guidelines. Link Minibuses offer some fantastic deals on transport to Harry Potter Studios..  If you are part of a group Link Minibuses have some great options for you to travel together and save on the cost of travel. See below how we can give you a free quote to see what the best option is for you. 
Apparition: The Final Spell
So as you can see, Harry Potter Studios is a fun day for the family. You will get to enjoy the amazing sets, film, museum and your favourite Harry Potter spots. You are always welcome to go roam around and be a powerful wizard at the Hogwarts school of witchcraft. 
And more importantly, don't forget to capture a lot of Harry Potter's spots, experiences, and foods and save them for your instagrammable albums. Better still,  experience the studio with your loved ones and friends! 
Link Minibuses can get you from London to Harry Potter Studios with our fleet of luxury Minibuses and coaches    For instance you can get a private 16 Seater minibus that is perfect for the family/friends.  and split up the cost so it's less of a burden for you whilst all enjoy the ride. 
How To Get To Harry Potter Studios
There are a few options you have for transportation to Harry Potter Studio Tour London. 
Train – Watford Junction is the closest station to the studios however it is still 3.1 miles away from the studio so quite a long walk or a taxi ride away. There is a Harry potter bus to studios which runs every 30 mins from watford station but be prepared just in case it is too busy to get on and have a back up plan in hand. 
Bus Transfers – You can go via bus from london to Harry Potter studios or from any other destination. This is the easiest and cheapest option especially if there is a group of you and you wish to travel by private minibus or coach to Harry Potter studios. 
Link Minibuses offers some great packages for groups travelling to the studios. This option allows your group to be picked up from whichever destination you choose and be taken straight to the door hassle free. Your driver will then await your return to take you back to your destination. For a free quick quote on transportation to Harry Potter Studios click here https://linkminibuses.co.uk/contact-us/ 
Air – Link Minibuses can take you through the bus to Harry Potter Studio. If you are coming in from any UK airport including the following:
London Gatwick 

London Heathrow

London Stansted 

London Luton 
To get a free Quote for your journey simply complete our quick quote form here https://linkminibuses.co.uk/contact-us/