Minibus and Coach Hire in Horsham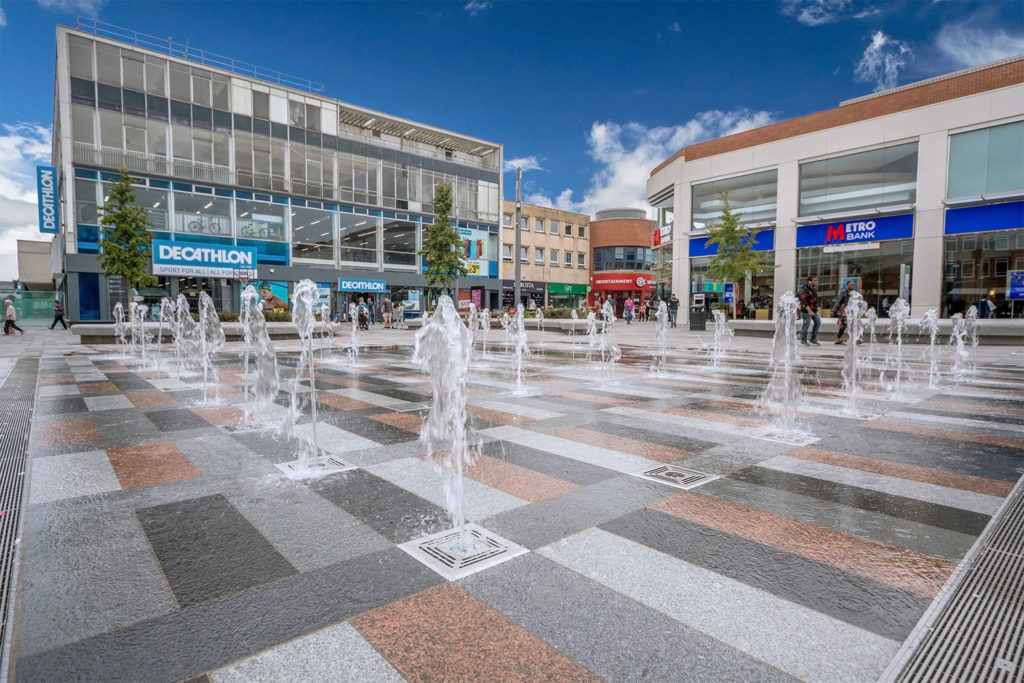 EXPERT MINIBUS AND COACH HIRE
Link Minibuses are all about making your journey memorable at the best price through our fantastic team, our brilliant customer ratings and our trusted reputation.
You will always get the best price to suit any budget, in fact if you find anywhere else cheaper we will try to beat it.
We predominantly cover Sussex and Surrey with bases in Brighton and Crawley however regularly pick up our customers from all over the UK including London, Kent and Essex.
We can help you with Private Hire Transport, School Transport, Business Travel, Airport Transfers and more!
Do you have a special occasion coming up or want to impress your clients? Let us show you how Link Minibuses can make it even more special with no added costs.
Your quote from us will always be fair as we aim to beat any other quote. Using a Minibus is often cheaper than a train or multiple taxis. We are very transparent with no hidden costs.
Arranging transport for your group can be a daunting job. Dont worry your not alone we can help with your itinerary, ideas on most popular locations for your occasion, special requests, best suited vehicles and more. Just get in touch and we will be happy to help this is a completely free service.
Contact us however you feel comfortable. If that's through email, our free quote, phone, social media or even whatsapp, We work around the clock and are here to help no matter if it's a quick response you need or an emergency. See our Contact Us page.
We pride ourselves in clear communication. From the moment you first speak to us through to completion your booking will always be smooth and transparent. Our fantastic team will ensure your journey with us goes exactly as planned.
Keep you Comfortable and Entertained
Play your own Music, Free Wifi, reclining seats, A/C and more* Enjoy the ride with your group. Our expert drivers will help you feel at home onboard our buses.
During these difficult times we will do everything to protect you and our staff. Our vehicles are sanitised after every hire full precautions regarding PPE are met. In addition to this our vehicles pass all safety inspections with flying colors. 
are you Part of a private group or a business? whatever the reason for your journey we are confident that we can give you a fantastic experience.
(*At link Minibuses we do our utmost to beat any quote you recieve from another fully licensed operator. Most of our vehicles are fitted with Free Wifi, reclining seats and A/C. If for any reason these vehicles are fully booked or undergoing our regular maintenance checks therefore not available, we will of course provide an alternative which may or may not have the above features)
We get back to you within the hour.
Link minibuses is a local Minibus and coach company covering trips to and from Horsham. Horsham was recently voted one of the top places to live in the UK. A historic town with origins from the 7th century. The town has seen some major improvements over the past few years. Link Minibuses are happy to help you visit Horsham, here are some of the things you can do in the town.
With award winning gardens and over 26 galleries there's always something different to see.
The 90 acre farm has numerous footpaths where you can encounter owls, sheep and various farm animals. Great place to relax and soak in the countryside.
A leisure centre with a 25 metre swimming pool, with a kids area and heated indoor and outdoor pool, moving water channels, bubble beds, jets and slides. After this you may need a snack want to visit the on-site café.
A great place to take the kids with the play area including climbing frames, sand pit, slides and lots of green space to run around in. Horsham park also has a lake and a skatepark. Adults can visit the tennis courts, bowls green, table tennis and volleyball court.
Huxleys Birds of Prey Centre
With over 70 birds the centre has a wide variety of owls, falcons eagles, hawks and vultures. Coco the Crested Caracara, Reaper the Raven and Sydney the laughing Kookaburra are the character birds who love to entertain. The centre also features a Japanese Water garden.
Where to Eat and Drink in Horsham
South Lodge Hotel – Fine dining
Award winning and Michelin Starred dining, afternoon tea or pub lunch. With 4 different themed experiences for food and drink you can get a great selection here opened for guests and non hotel staying guests.
This chain restaurant has a good selection of Thai food with its famous Thia green chicken curry or the roasted duck curry.
Filippos Italian Pizzeria Restaurant - Italian
A popular Horsham Italian with a range of fantastic pasta dishes and classic pizzas. Filipos authentic cuisine has a good menu for the tastebuds.
Everyone loves a good nandos, a great selection of grilled chicken perfect for a celebration.
Both food and drink available with some friendly staff to help with serve you
A small but cozy bar popular with the locals. Happy hour between 5 and 7pm.
Sushi and sashimi cooked up in the open kitchen with an adjacent bar. This place gives out some classy vibes.
The Olive Branch - British
A large burger menu and classic pub food right in the centre of Horsham this venue hosts DJ nights every Friday and Saturday.
Traditional british pub showing sports on tv.
A small friendly tapas bar.
Wherever you feel comfortable. If you prefer to call, email or even whatsapp its simple to get in touch.