MINIBUS AND COACH HIRE IN BRIGHTON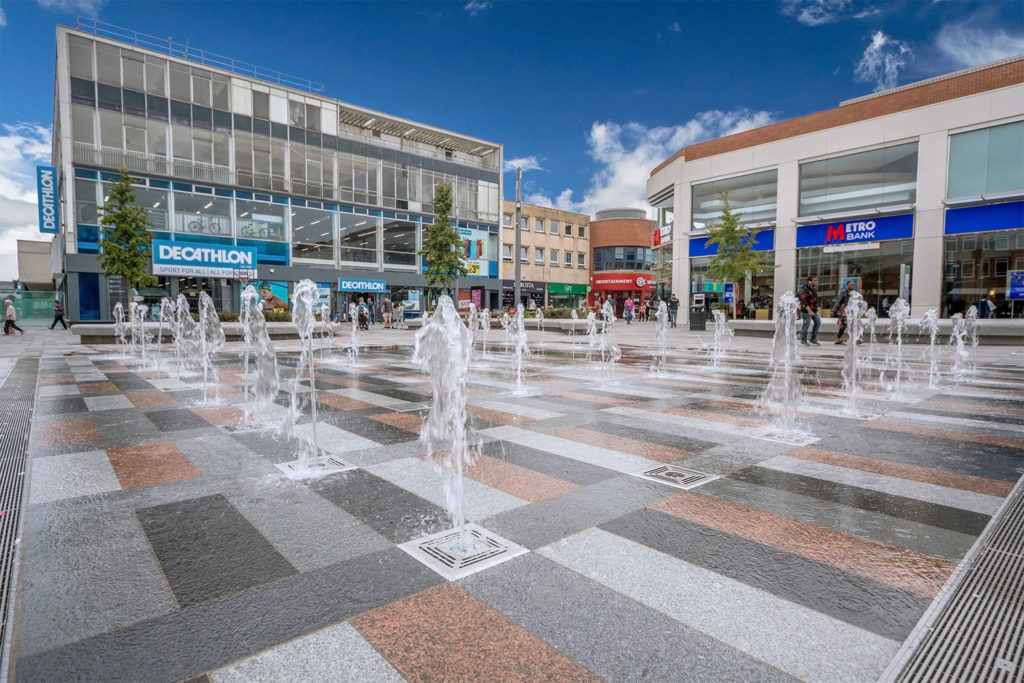 EXPERT MINIBUS AND COACH HIRE
Link Minibuses are all about making your journey memorable at the best price. We are an easy choice because of our fantastic team, our brilliant customer ratings and our trusted reputation. You will always get the best price to suit any budget, in fact if you find anywhere else cheaper we will try to beat it. We predominantly cover Sussex and Surrey with bases in Brighton and Crawley however regularly pick up our customers from all over the UK including London, Kent and Essex. We can help you with Private Hire Transport, School Transport, Business Travel, Airport Transfers and more! Do you have a special occasion coming up or want to impress your clients? Let us show you how Link Minibuses can make it even more special with no added costs.
Your quote from us will always be fair as we aim to beat any other quote. Using a Minibus is often cheaper than a train or multiple taxis. We are very transparent with no hidden costs.
Arranging transport for your group can be a daunting job. Dont worry your not alone we can help with your itinerary, ideas on most popular locations for your occasion, special requests, best suited vehicles and more. Just get in touch and we will be happy to help this is a completely free service.
Contact us however you feel comfortable. If that's through email, our free quote, phone, social media or even whatsapp, We work around the clock and are here to help no matter if it's a quick response you need or an emergency. See our Contact Us page.
We pride ourselves in clear communication. From the moment you first speak to us through to completion your booking will always be smooth and transparent. Our fantastic team will ensure your journey with us goes exactly as planned.
Keep you Comfortable and Entertained
Play your own Music, Free Wifi, reclining seats, A/C and more* Enjoy the ride with your group. Our expert drivers will help you feel at home onboard our buses.
During these difficult times we will do everything to protect you and our staff. Our vehicles are sanitised after every hire full precautions regarding PPE are met. In addition to this our vehicles pass all safety inspections with flying colors. 
are you Part of a private group or a business? whatever the reason for your journey we are confident that we can give you a fantastic experience.
(*At link Minibuses we do our utmost to beat any quote you recieve from another fully licensed operator. Most of our vehicles are fitted with Free Wifi, reclining seats and A/C. If for any reason these vehicles are fully booked or undergoing our regular maintenance checks therefore not available, we will of course provide an alternative which may or may not have the above features)
We get back to you within the hour.
Link Minibuses is a local Brighton and Hove transport company offering Minibus and Coaches to and from Brighton and the surrounding areas. Brighton is known for its cool and quirky hot spots and hidden treasures. As a transport company we have been lucky enough to visit some of the top Brighton attractions. Here are some of the places to visit in Brighton.
day activities in brighton
Prince regent hired John Nash to redesign the pavilion in 1815. This is now a well recognised part of Brighton heritage. Visitors can explore the banqueting room, The royal bedrooms, the great kitchen, the music room, reception rooms, the beautiful garden and estate.
These narrow streets are full of character with brilliant independent cafes, vintage emporiums, record stores, sweet shops and great for shopping. The buildings are in 16th style architecture making it a one of the famous places to be in Brighton.
Amazing views from the 150 metre high tower.  See the views of Brighton, the south downs, over the channel. If the conditions are right and you're lucky you might get to see the Isle of Wight. After you have come down back to reality stop for afternoon tea- an added option.
Enjoy a spectacular sunset with a qualified RYA instructor. Aboard a Yacht, relax and enjoy the views of the south coast whilst you sail into the sunset. Try out the helm and crew experience on the modern performance sailing boats. Take a dip and enjoy a glass of bubbly.
the american express community stadium
Brighton and Hove Albion Football club are based in this ground. You can visit the Premier League team on a match day or take tour of the stadium.
Visit the Zoo discover hundreds of animals, navigate the mazes, enjoy the water and soft play areas and try out the rides. A perfect day out for the family.
A racecourse in Brighton with picturesque views. Expect a festival of racing, with live music, ladies day, gentlemen's day, family days and Christmas parties.
The largest marina in the UK. The marina has lots to do for all ages. The marina has a bowling alley, multiple screen cinema, glow in the dark golf, casino and more.
The theatre hosts music, opera, plays and ballet. A beautiful Proscenium which is surrounded by 952 seats. This theatres history started over 200 years ago making it one of the oldest in the country. In 2007 the theatre had a visit from the Queen marking its 200th anniversary.
Coral Brighton AND Hove greyhound stadium
Perfect for a group night out. One of the fastest and safest circuits for greyhound racing. Always a fun evening with your group.
activities for kids in brighton
Over 5,500 mesmerising creatures. Look out for the amazing colours, the fantastic fins and get closer than ever before.
You cannot visit Brighton without visiting the Pier. This place is brilliant for the kids with its penny slot machines, arcade games, bumper cars, fairground rides, fresh doughnuts and candy floss. It also boasts some impressive views both inland and out to sea.
A little train that runs the black rock and back. It stops off so you can visit some of the shops and restaurants in the Marina.
The heated water swimming pool is great for the summer. Alongside a kids paddling pool and play area. As you would expect there are changing rooms and food and drink options.
Where to Eat & Drink In brighton
Fish n Chips and Seafood. The seafront specialises in its fish and chips. The exposed brick and bronze lamps give it a pricey look and feel. Get yourself a seat by window and enjoy your meal with a view of the west pier.
Steakhouse Grill, Argentinian. Taste the traditional and authentic flavours of Argentina. Owned by a married Argentinean couple. Meat straight from Argentina, they use only grass fed Angus breed cattle making the meat soft and juicy.
Italian. Nice small and cozy feel restaurant. Run by Italians. The food is consistently good and reasonably priced.
British Afternoon Tea is very popular here so book ahead. Beautifully presented finger sandwiches, selections of teas and the amazing fresh cakes.
Lebanse Food.
Food is full of flavour and well prepared. This little Lebanese has a VIP room, serving meze items and generous food portions.
Themed Nights
Dressed as prisoners in this secret brighton basement location you will be set with a task of smugging spirits past your warden. Fun and different.
Enjoy a frothy pint amongst the alfresco seating and scenic views from the Beer Garden. This Quirky seafront lounge at The Tempest Inn Brighton.
Some of the biggest party headliners have visited making it a big hit within the brighton clubbing scene. As expected this beachfront club is open until the early hours.
Beauty spot in the Southdowns A V shaped valley with dramatic views. Great place to take your selfies. Whilst taking a walk you should witness varies different plants and butterflies.
This place is perfect for a bit of quiet time. Rudyard Kipling originally owned the gardens as part of his country house but now open to the public. Enjoy afternoon tea with a rose and herb garden to explore.
However you feel comfortable. If you prefer to call, email or even whatsapp its simple to get in touch.
If you know your journey details use our free quote button. For any other enquiries feel free to get in touch.